For many Canadians, the history of Indigenous Peoples of Canada was, until recently, unknown. Generations of Canadians have lived with little knowledge or understanding of the unique heritage, diverse cultures and outstanding contributions of First Nations, Inuit and Métis Peoples. We have compiled a list of resources to share in your classroom with the intent to educate our youth and honour the original members of our beautiful nation.
---
From explaining the word Indigenous to participating in a Kahoot!, here are ways to Celebrate Indigenous Peoples of Canada
with your class.
---
The Word Indigenous – Explained
Your class will learn the meaning behind the word Indigenous in this two-minute animated clip from CBC. Indigenous people are the first people to live in Canada and belong to several different communities or nations. When the Europeans first arrived in Canada, names and terms used by individual First Nations to identify themselves were adopted by the Europeans; however, the Europeans used these local terms to identify First Nations as a single group and therefore have blurred the distinctions and differences between the First Nations.
Activity Idea: Have your students participate in the Learning Circle's Classroom Activities - Unit 2: What's in a Name? Here they will explore some traditional names of First Nations, learn why the term "Indian" is not considered appropriate and also gain appreciation for some of the issues surrounding the names and terms that identify groups in society.
Learn an Indigenous Greeting!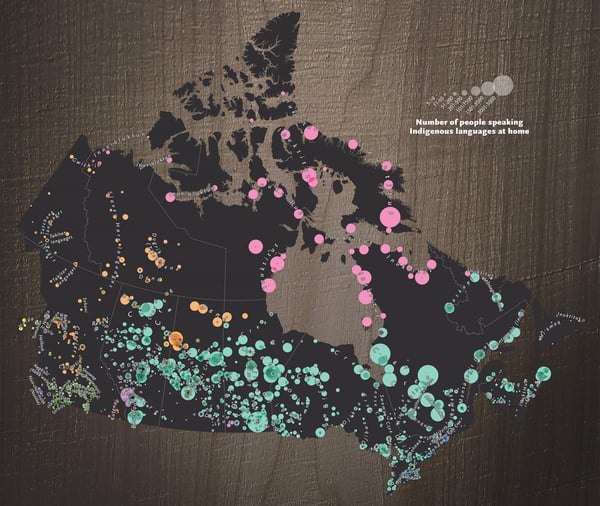 After learning about individualized groups within the First Nations, let your students have some fun exploring and using various Indigenous greetings. Language is a major cultural difference between Indigenous communities, yet through colonization came both the systematic destruction of Indigenous languages and the valuing of the written word over oral teachings, traditions and knowledge sharing, so integral to Indigenous cultures. However, there are still 60 Indigenous languages spoken across Canada. Check out this map to see what languages may be spoken near where you live and learn their associated greetings. If you live near the GTA, Ojibwe or Cree is likely the most commonly used language!
Who Discovered It?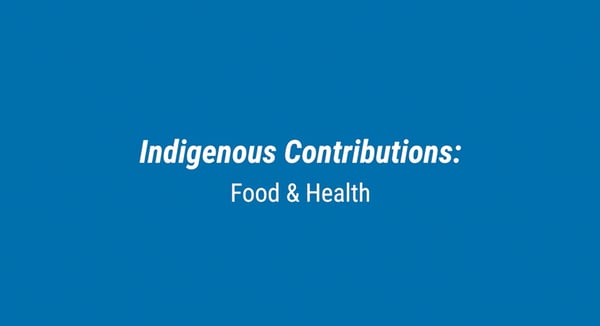 Did you know how many common foods, technologies, games, and other items were first invented or discovered by Indigenous Peoples from across North America? Watch the Indigenous Contributions: Food and Health and Indigenous Contributions: Transportation, Games and Other Items videos to teach your students about the origins of a few everyday items and activities. Students can then be asked to evaluate how their lives would change without the contributions of Indigenous Peoples.
Canadian Indigenous Heroes
Check out this video highlighting Tommy Prince, Canada's most decorated Indigenous war veteran. Alongside Prince, many Indigenous men and women have made their marks in the fields of sports, politics, the arts and many others. Here are a few of these illustrious personages who have brought prestige to our country, some of whom continue to shine their light today!
Activity Idea: Using the above 2 resources as inspiration, have students conduct a research project, searching for either physical or personal contributions made by Indigenous communities throughout our history. Use this Learning Bird worksheet or the Learning Circle's Classroom Activities - Unit 9: First Nations Heroes to guide you.
C3 Expedition Documentary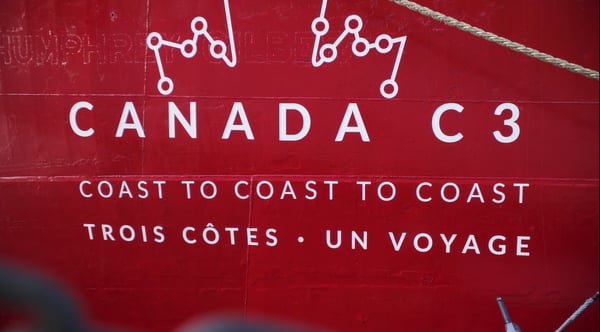 Experience the historic Canada C3 Expedition through this inspiring 45-minute documentary retracing the historic 150-day icebreaker journey from Toronto to Victoria through the Northwest Passage. Inviting a diverse group of Canadians on board including Indigenous Elders, historians, community leaders, youth, and educators, this journey explored themes surrounding diversity and inclusion, reconciliation, youth engagement and the environment with the intent of inspiring a deeper understanding of our land, our peoples and our country. Although the expedition is over, have your students follow along as the learning legacy continues! The C3 Digital Classroom provides you with further educational video series as well as lesson plans designed for your students.
Brightspark: Indigenous Peoples of Canada K

ahoot!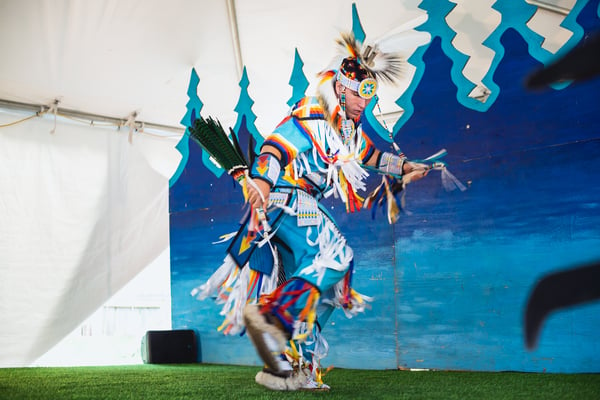 After watching the above videos, challenge your class to a Kahoot! game to reinforce the key facts of Indigenous Culture within Canada.
Go to 

Kahoot.com

Click "login" or "create account" on the top right

Once logged in, go to the discover tab next to the home button

In the search field, enter "

Brightspark: Indigenous Peoples of Canada

"

Click the "

Brightspark: Indigenous Peoples of Canada

" Kahoot

Hit "play" and select either Teach (live game where everyone plays at the same time) or Assign (students play at their own pace with a deadline attached to it)

Send the link and pin to your students (students do not need an account to play)
Take a Personal Pledge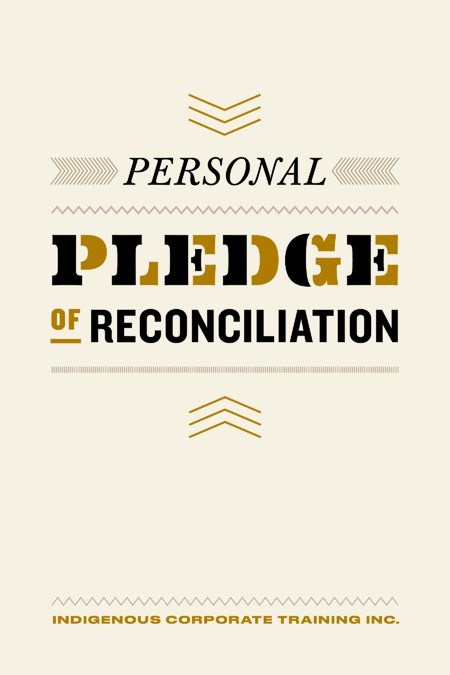 To round out your studies, have your students take a Personal Pledge of Reconciliation with Indigenous Peoples. This pledge outlines 8 simple commitments students can weave into their life, both inside and outside the classroom. To get students started on their pledges, check out the Indigenous Corporate Training blog dispelling many common myths surrounding Indigenous Peoples. You can also find resources outlining the Truth and Reconciliation Commission's 94 calls to action or the 231 calls to action in the Final Report of the National Inquiry into Missing and Murdered Indigenous Women and Girls identifying calls for justice, urging governments to repair the harm caused by residential schools, and move forward with reconciliation.
KAIROS Blanket Exercise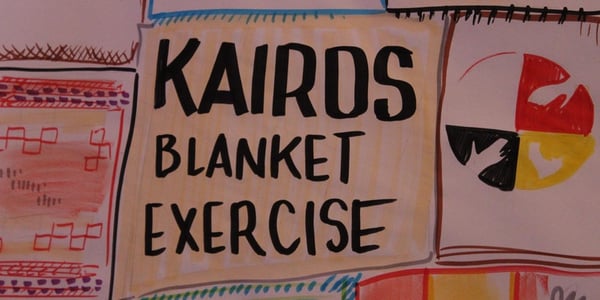 Activity Idea (cost associated): Conduct the KAIROS Blanket Exercise in your classroom! The KAIROS Blanket Exercise is an interactive and experiential teaching tool that fosters truth, understanding, and respect. Collaborated with Indigenous Elders, Knowledge Keepers and educators, the exercise incorporates discussion of reconciliation amongst Indigenous and Non-Indigenous Peoples to address the 94 Calls to Action. To learn more or request a KAIROS Blanket Exercise click here.
Summer Solstice Indigenous Festival

Each year, Ottawa hosts the Summer Solstice Festival to help Canadians of all walks of life recognize the enormous contributions that Inuit, First Nations and Métis Peoples have made to Canada. This year your students can attend the festival virtually. Running from June 1 – 21 you can sign your students up for education days offering a variety of virtual workshops or follow along with Indigenous makers providing arts and culture demonstrations.
---

For a more immersive Indigenous experience, consider taking your class on a trip to the Ottawa Summer Solstice Festival! See itineraries and ideas for 2022 here.